There's a recipe that has received overwhelmingly positive reviews since it was posted by TikToker Bee Tinoco, and that's pineapple with Malibu coconut rum, aka Adult Pineapple.
Pineapple and coconut is already a top-notch fruit combination, so infusing pineapple with Malibu seemed like a total no-brainer. Tinoco didn't use measurements in her original recipe, so you can add as much or as little Malibu as you want. As she demonstrated in her video, all you have to do is grab a jar of pineapple spears, drain the juice, and pour in the Malibu. It's that easy. It's important to let it sit overnight, but other TikTokers have advised against leaving it any longer, as the texture will change.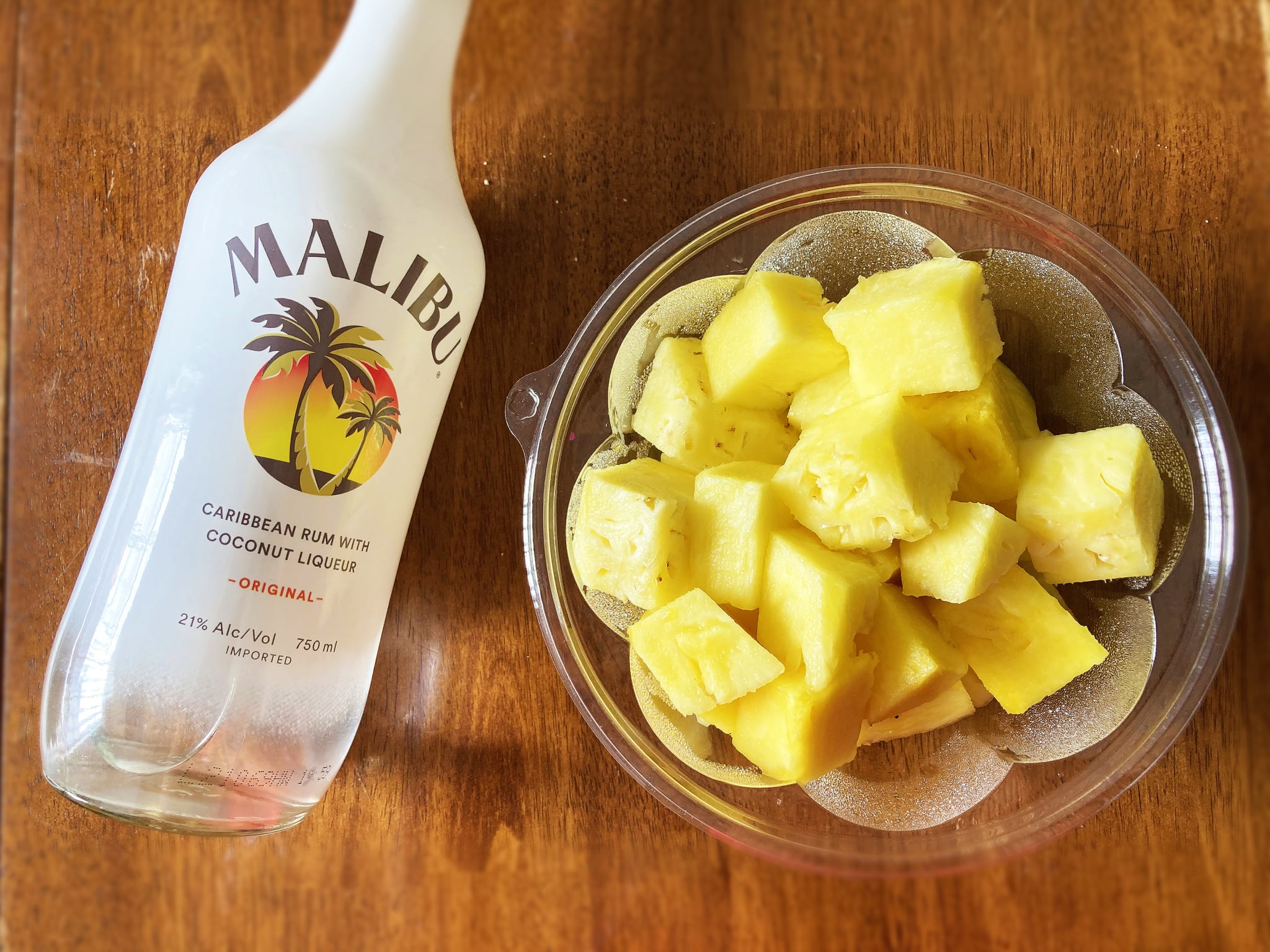 You can watch the TikTok video here, ADULT PINEAPPLE.